We recently went on a one-day foodie adventure in the heart of Chinatown Chicago.  We explored the remarkable culture and ethnicity that define mainland China and Hong Kong by tasting five unique and authentic restaurants.
The largest immigration of Chinese came in the 1950's through the 1960's in the United States. During this time, Chicago ranked fourth on the list of Chinese population throughout America. We loved that our local guide shared their expertise of local customs, eclectic folklore and authentic Chinese specialty stores.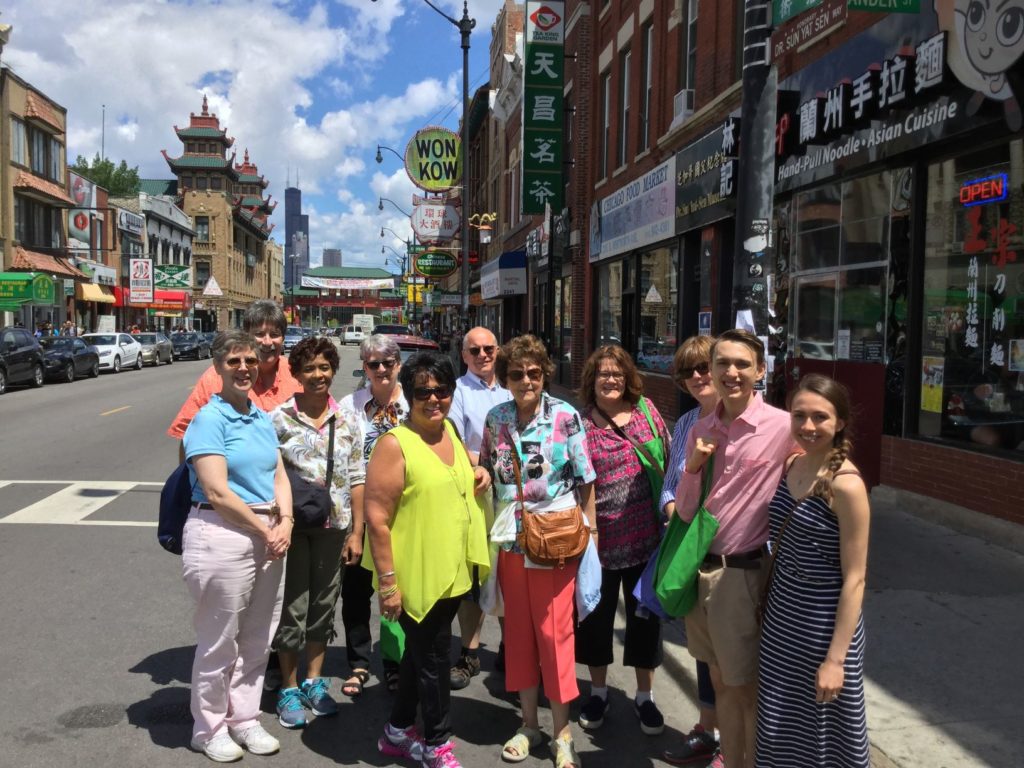 Between samples of Hong-Kong Dim Sum and Beijing Peking Duck, we received a behind-the-scenes look at the neighborhood with visits to intriguing cultural, religious and historic landmarks.
On our walking tour of Chicago Chinatown we visited several places for delicious cuisine:
Triple Crown: Top-rated Canton cuisine and Hong Kong style Dim Sum restaurant
Lao Sze Chuan: America's premiere Sze Chuan style cuisine and family restaurant
Chiu Quon Bakery: Hong Kong-style Chinese bakery featuring sweet and savory buns, moon cakes and cookies
Saint Anna Bakery: Traditional Chinese-style baked goods, desserts and pastries
Lao Beijing: Award-winning Mandarin style cuisine and Beijing Peking Duck restaurant