We took a journey to the past that was loaded with plenty of modern-day fun. We explored Indiana Amish country through local business owners who make the products and craft the wares for their culture. Delicious home-cooked meals, scenic back-roads, peaceful people and local products are what made our 3-day, 2-night visit to Amish Country so memorable.
Delicious Amish Food Experiences
When we arrived in Shipshewana, we made a stop at The Davis Mercantile for shopping and a pretzel making class with the owners of Jo Jo's Prezels. We loved getting to get our hands in the dough while we heard about the history of the pretzel.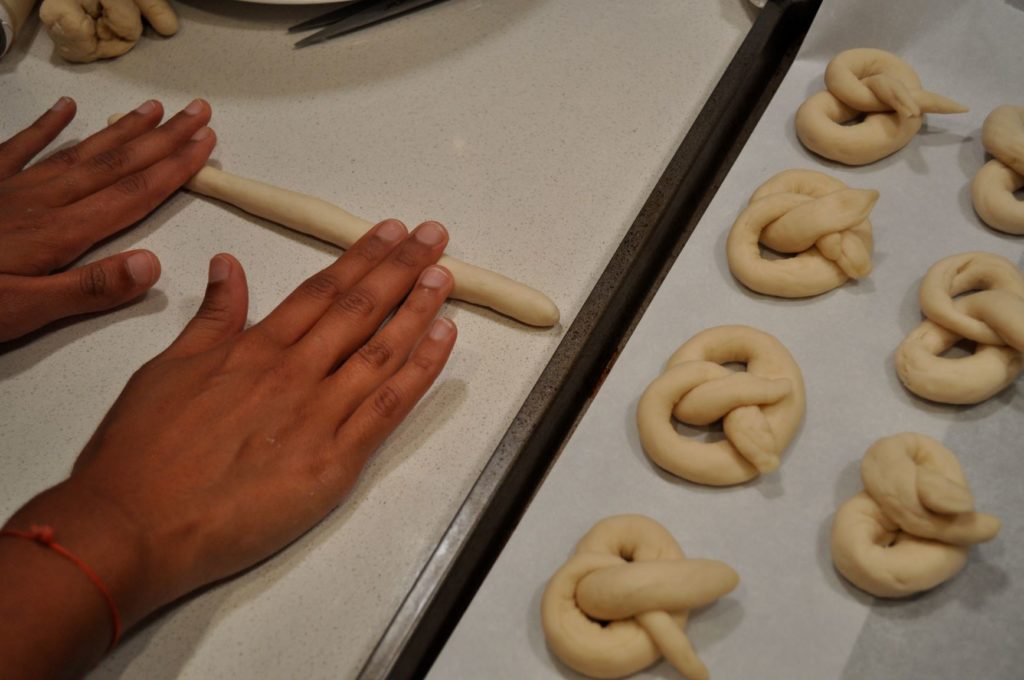 For dinner, we were welcomed as guests at a traditional Amish wedding feast in an Amish home. It was a once in a lifetime experience to hear from Elaine and her son Seth talk about the Amish wedding day and their traditions. Seth even serenaded us with a customary German Wedding song.
We stayed at the charming Inn at Amish Acres which is part of the Amish Acres Historic Farm and Heritage Resort. The farm is listed on the National Register of historic places.
Exploring Cottage Industries in Amish Country
We were off bright and early to get a first-hand look at a day in the life of a real Amish business-owners and the cottage industries they've created. We were joined by our very own private local guide and embarked on the Real Housewives of Indiana Amish Country tour.
After meeting our guide and exploring Yoder's Department Store we headed back to meet Elaine and Seth at the Carriage House. Elaine took us through a demonstration on Amish baking. She gave us her secrets behind creating the perfect cinnamon roll and Amish peanut butter (hint: mix peanut butter and marshmallow fluff). We left with cinnamon rolls and Elaine's recipes!
On our journey, we visited an Amish school house and learned about the education from a local teacher. We also visited Sonshine Baskets where we spent time with the family that owns and operates the business. We learned about the art of basket-weaving and many of our fellow adventurers took home some new souvenirs.
Lunch was a highlight because we were honored at guests in another Amish home. We visited the Yoder's where we enjoyed a traditional Haystack Lunch and homemade pie. Not only did they share their home with us but also their transportation. They took us out on buggy rides for the most authentic view of the beautiful scenery.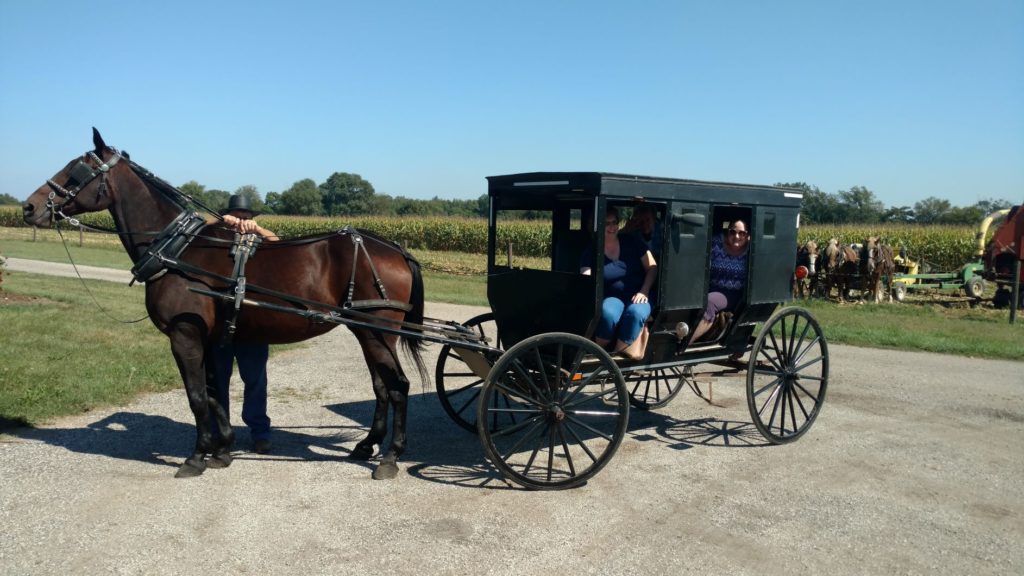 The last stop in our day was to a Camel Dairy Farm. We learned about farming and uses for camel milk. The chance to chat with the family and pet the camels was a unique surprise to the day!
For dinner, we ate at the famous Blue Gate Restaurant. We love it when our guests share milestones with us. John and Dorothy celebrated their 51st wedding anniversary on our trip and so did we! At the Blue Gate we had a special dessert made for the special couple.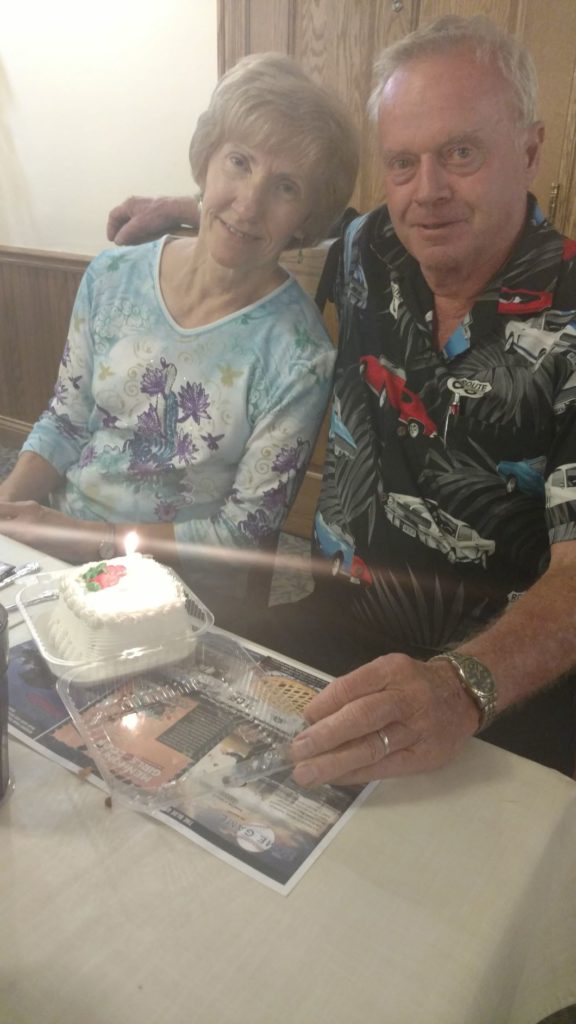 Exploring Amish Quilt Gardens in Indiana
Our last day of the trip highlighted a unique beauty that joins quilting, gardening and art into a one-of-a-kind event. We had a tour of the quilt gardens & murals along the Heritage Trail with a local Nappanee Ambassador. The volunteers that create the quilt gardens pack 150,000 plants, with over 1 million blooms into 19 giant gardens planted in the shape of Quilt Patterns. It is a sight to see!
At the end of the trip, one guest shared that they picked this particular Indiana Amish Country trip because we went into real homes and it gave her the opportunity to learn more about a culture that always interested her. That is always our goal at Travel Deliciously!